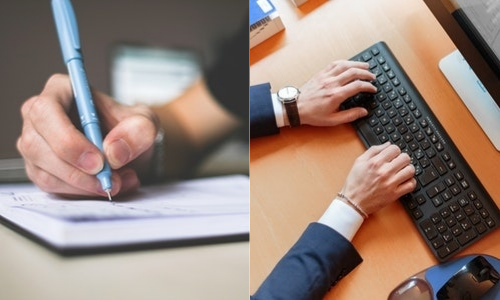 Are you tired of sorting paper tests, grading answers by hand, and inputting responses into your gradebook one-by-one? We don't blame you. 
Many university academic programs are turning to computer-based testing and assessments, utilizing the help of automated proctoring to free up faculty resources lost with paper-based testing. Having the ability to test multiple learning objectives while reducing required grading time and energy is a determining factor in the rise in popularity of computer testing. Offering shorter, more frequent exams by computer can reduce student stress, and many students enjoy the benefit of receiving immediate feedback on their performance. In addition, retesting increases the likelihood of a student being able to recall information. 
While some instructors are concerned about the accuracy of automatic grading, studies have shown that the method of test distribution has no positive or negative effect on test scores. Some instructors may be wary of using an automated grading system for questions with subjective answers, but an easy solution is using a software with the ability to grade multiple-choice and short-answer questions automatically while allowing individual essay questions to be graded manually. 
Another concern is that testing from home unproctored may encourage dishonest test-taking behavior. The use of an automated proctor, which we addressed in an earlier blog, The Benefits of Automated Proctoring, can ensure that students are completing tests honestly and without assistance from outside parties. Lockdown browsers, randomized questions, and large test banks can also assist with the prevention of cheating, all functions available within our testing and assessment application, ExamN.
In addition to being user-friendly, some online systems also allow instructors to aggregate test results into reports, so that they can locate un-met standards in their curriculum and track a student's progress over a period of time. Creating a record of questions and tests permits instructors to adjust their tests for future semesters or periods and review past performance. 
Eager to see how your program can go paperless? Sign up for a demo with us.