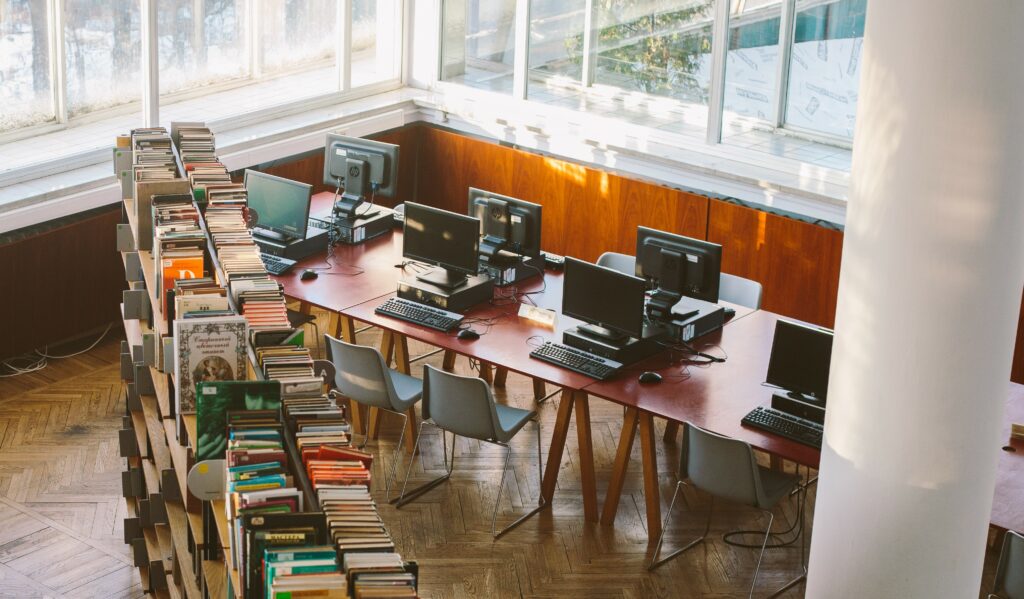 Challenging and keeping students engaged while taking online tests is critical to their mastery. These six advanced question types offered in the ExamN+ system gives students the opportunity to have an increased understanding of test material. These advanced testing types have scientifically proven benefits in relation to student success.
Choice Matrix question types in ExamN+ allow administrators to create rows and columns. Points are assigned in the correct boxes when matched with the correct answer. Choice Matrix questions are easily analyzable and clearly communicate what concepts are confusing to students. They are more dynamic as this type of question makes the student do more than just selecting an answer.
Matching Drag/Drop questions have administrators create matching possibilities with answers. The students are to drag and drop their matches while taking the assessment. Matching Drag/Drop questions are considered to be more interactive and students report them being more enjoyable. These question types require more from the students than just selecting an answer. Matching Drag/Drop questions are extremely valuable as many concepts are being tested on.
For Fill in the Blank question types, administrators can add as many possible answers with points attached to each blank. Fill in the Blank questions are essential to student's learning as they minimize guessing and encourage more intense studying. Since students can't see the answer, they have to know the information, and not just pull it from memory. Fill in the Blank questions provide a better measurement of mastery. 
A Hotspot question in ExamN+ is made up of a picture. Administrators assign a place or multiple places on an image with a hotspot. Students then are to select the correct hotspot(s). Similar to Fill in the Bank question types, Hotspot questions reduce guessing and cueing. Since Hotspot is a visual question type, students respond more positively and retention time is more long-term compared to short-term. Hotspot questions are also interactive, which keep students challenged and engaged.
Drawing question types allow students to mark up an image with the use of their mouse in relation to the specific question. Drawing questions benefit students' learning as they reportedly increase recall by nearly double. Memory strength is dependent on how information is encoded. Drawing question types engage motor action and pictorial processing by drawing and viewing the image. Drawing information is incredibly beneficial to students' long-term memory. 
Ordering question types in ExamN+ is creating a process and in turn having the students order the process correctly. This advanced question type makes questions much more challenging for students. Students have to construct a sequence or process rather than having to recognize the correct sequence. This challenges the students and encourages extensive studying.
ExamN+ provides programs with advanced question types that improve information retention time, encourage intensified studying, increase engagement, and challenge students.
Interested in increasing student mastery? Sign up for a demo.